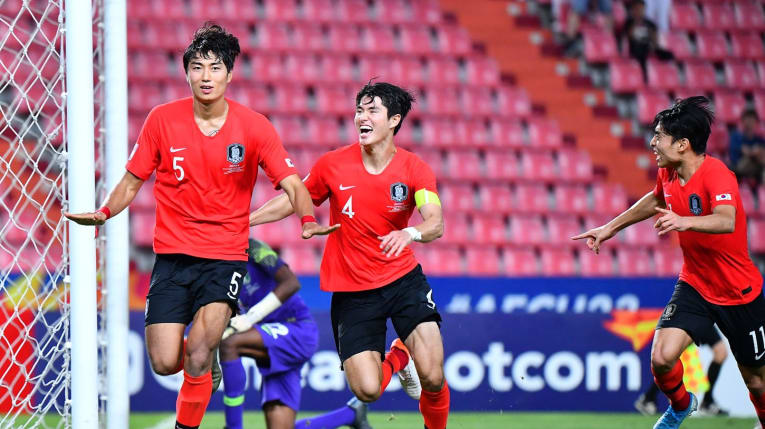 South Korea beat Saudi Arabia 1-0 to win the 2020 AFC U23 Championship on Sunday.

Jeong Tae-wook's close range header broke the deadlock in the 113th minute, awarding the crown to South Korea who has thus made it to the Olympic Games for the ninth consecutive time.
Prior to the final match, both teams have secured their tickets to the 2020 Olympic Games, together with the Games host Japan and the championship third-placer Australia.
In the 19th minute, former Bayern Munich Jeong Woo-yeong almost made the opener for South Korea, but his solo show was denied by goalkeeper Mohammed Al Yami.
The east Asian powerhouse enjoyed the upper hand since the beginning of the match, but Abdullah Alhamddan forced South Korean goalie Song Bum-keun into a good save in the 29th minute.
South Korea had a 51 percent possession of the ball and had first-half chances but Jeong shot over the bar before the half break.
Saudi Arabia made solid defense, trying to keep its hope of winning the trophy in full time as they did in the semifinal against Australia through outstanding patience and great determination.
In the first 15 additional minutes, the two sides failed to create any chances. Enditem